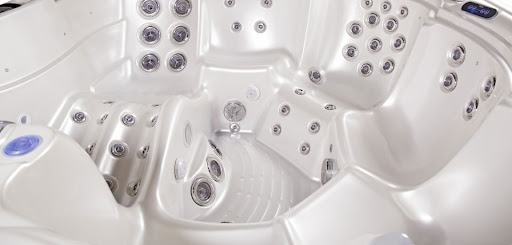 You've made a wonderful investment and you want your beautiful hot tub to last for years to come. But there may come a day when replacement parts or repairs are necessary. If you are wondering, "Where can I get replacement parts for Wellis hot tubs?" Wellis USA is here to help you with all the information you need.
You know that taking care of your premier investment is key to a successful ownership experience. In fact, you'll want to study up on everything there is to know about owning and maintaining one of the leading hot tub brands in the world. Through every stage of hot tub ownership, Wellis USA is here for you.
How Correct Maintenance Can Help Minimize Replacement Parts
If you are a new spa owner, getting into the swing of spa ownership is easy with instructions from Wellis USA. We have a host of helpful daily, weekly, and quarterly maintenance tips up on our website for your convenience, as well as owner manuals for your spa of choice.
Taking care of your spa properly will help prevent damage and extend the life of your spa. From proper water care and chemical balancing to replacing your filter cartridge and scheduling quarterly drain and fills, the more you pay attention to proper maintenance, the less chance you have of needing Wellis replacement parts in the future. This leaves more time for you to enjoy the incredible benefits that Wellis spa ownership brings.
With a Wellis spa, you can put your mind at ease. Lean back in ergonomic comfort as the warmth of the water envelops you. There's no other spot in the world as wonderful as your own Wellis hot tub.
Genuine Wellis Spa Parts are Important
If there ever comes a time when you need replacement parts for your Wellis® hot tub, there are a couple of things that are important to consider. First, you'll need genuine Wellis spa parts for the perfect results. Using genuine Wellis replacement parts will ensure that your spa is back in prime operating condition in no time. The next thing you will need is someone who specializes in Wellis hot tub repairs. As the leading manufacturer of European luxury hot tubs in the world, you want someone who specializes in Wellis spas to get the job done right.
Find Replacement Parts for Wellis Hot Tubs Near You
Finding your nearest local Wellis dealer is easy with our Wellis partner page. Simply enter your zip code to find your local independent Wellis dealer. Our dealers can assist you with any warranty questions and repairs, replacement parts, professional-grade chemicals, or anything else you need for your beautiful Wellis spa. You can also report a failure or error directly to our office through our online form.
Trust Wellis USA for All Your Replacement Parts Information
As your trusted European luxury spa manufacturer, we have a worldwide network of dealers who are dedicated to your spa ownership and enjoyment. Whether you need pump or heater replacements, jet replacement, new headrests, air controls, replacement filters, or electrical or control panel repair, you can trust us for replacement parts for Wellis hot tubs. Contact us today for exceptional customer service you can count on.